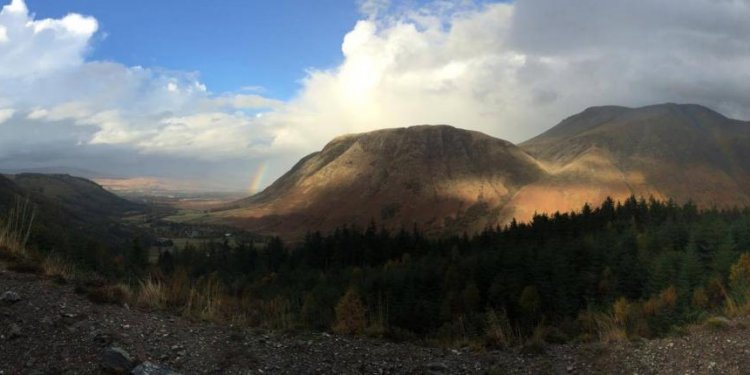 Where is Fort William Highland?
Fort William is usually host to Lochaber Highland Games on the last Satuday of July each year. The Games are held on the field at An Aird and enjoy a great backdrop of Ben Nevis and Cow Hill. We're not really sure why they are called Lochaber Highland Games when they are definitely held in Fort Wiliiam, but there you are...
Over the past couple of years the annual Lochaber Highland Games (the Highland Games based in Fort William town actually) have not taken place for a variety of reasons. We are hopeful the the local Highland Games in Fort William will be back in 2015 as one of the major outdoor events in Fort William.
The modern form of Highland Games is a continuation of a gathering which had it's origin centuries ago in clan culture in the Highlands. The clan Chiefs organised contests to find the strongest men for bodyguards, the fastest men for couriers and the fittest men for their fighting force.
As a sporting event, these contests were a way by which the rival clans could compete with each other without resorting to the bloodshed of battle, however not all contests were warlike. Pipers and dancers were also important for entertainment and the best of these could find a place in the Chiefs retinue. During the day, a junior piping competition is held at the piping marquee playing the March Strathspey and Reel, a Jig and the Piobaireachd. Heavies Events Junior and senior heavies events take place over the day commencing around 10.00am.
Competitions include throwing the scots hammer, tossing the caber, weight over the bar and throwing the light stone. Athletics On the track, there is a full athletics programme of 100m, 200m, 400m 800m and 1500m races for various age groups plus long jump, relay and fun races for the young children. A tug of war competition is also run. For visitors with mobility disabilities, there is a motability scooter race which usually has a strong fun element.
The main athletics event external to the field is The Cow Hill race which is an arduous 2 mile hill race climbing 287 metres (900'), the majority of which can be viewed from the field with binoculars.
| | |
Highland Dancing
Beginners, Novice, Intermediate, Premier and adult competitions are held for up to 10 dances including the Pas de Basques, Highland Fling, Sword Dance and Hornpipe. The dancing competition is run under SOBHD rules.
The Clann
The Clann are a period authentic group of highlanders who are experts on the use of traditional weaponry. The Clann set up an encampment on the field to allow visitors to see how highlanders may have lived and to allow inspection of their armoury. During the afternoon, The Clann provide 2 full battle displays with commentary. Visit their website at
Share this article
Related Posts