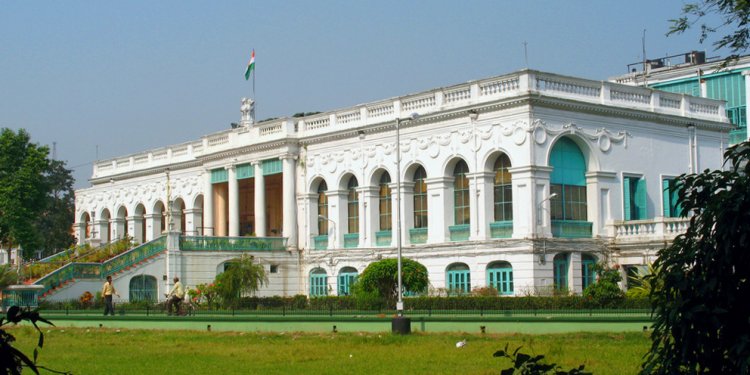 Fort William United Kingdom Library
Finding help for
William Henry Lyttelton Papers, 1730-1806
Finding help produced by
Diana Sykes, January 2010, and Philip Heslip, March 2011

Overview Information

William Henry Lyttelton reports
William L. Clements Library
1730-1806
1755-1761
5 linear foot.
The William Henry Lyttelton reports document Lyttelton's profession as governor of South Carolina and governor of Jamaica. These things mostly relate solely to colonial management of sc and Jamaica, and armed forces engagements with Native Us citizens in the sc frontier and against the French inside western Indies. The material is in English and French
William L. Clements Library, University of Michigan909 S. University Ave.
The University of Michigan
Ann Arbor, MI
Mobile: 734-764-2347
Web Site: www.clements.umich.edu


Access and Use

1954, 1963, 1965, 1981, 1996. M-960, M-966, M-1252, M-1359, M-1957, M-3042.

The collection is available for research.

Copyright laws status is unidentified

Cataloging funded by the National Endowment when it comes to Humanities (NEH) plus the "We the People" project.

William Henry Lyttelton Papers, William L. Clements Library, The University of Michigan

Arrangement
Series I: Correspondence and Documents
Series II: Letter Books and Account Book
Series I is ordered chronologically with undated items in the end.
Biography
British politician, colonial governor, and diplomat William Henry Lyttelton, first Baron Lyttelton and 1st Baron Westcote (1724-1808), ended up being the 6th boy of Sir Thomas Lyttelton and Christian Temple. Lyttelton attended Eton and St. Mary Hall, Oxford, in which he studied law. Eschewing a career as an attorney, Lyttelton entered politics in 1748 as a part of Parliament representing Bewdley. Through the impact of buddy William Pitt, Lyttelton was appointed governor of South Carolina in 1755. Though he departed for colony later that year, French privateers grabbed his ship and held him prisoner in Brest. He eventually found its way to South Carolina in Summer of 1756. As governor, Lyttelton's focused his interest on improving defense against assaults through the French and differing Native American tribes. After decades of growing stress between settlers and the Cherokee, Lyttelton lead a colonial power against them. The end result had been the Anglo-Cherokee war, a bloody conflict amongst the British and Native Americans in the South Carolina frontier that lasted from 1758 through 1761.
In 1760, the Uk federal government appointed Lyttelton to serve as governor and leader of Jamaica. He briefly returned to England that 12 months to get married Mary Macartney of Longford, Ireland, and traveled to Jamaica in 1761. He clashed with the regional set up over their alleged legal rights of judicial resistance, and resigned in 1766. Their after that session had been as Uk ambassador to Portugal from 1766-1770, and he returned to England.
Lyttelton served as a member of Parliament for Bewdley from 1774 to 1790, and had been Lord North's commissioner regarding the treasury from 1777 to 1782. He married their second wife, Caroline Bristow of Quidenham, Norfolk, in 1776. The king gave Lyttelton the name of Baron Westcote of Ballymore, Ireland, in 1776, and Uk name of Baron Lyttelton of Frankley in 1794. Lyttelton passed away at Hagley in 1808.
Range Scope and Content Note
The William Henry Lyttelton papers (1217 items) document Lyttelton's service as governor of South Carolina and governor of Jamaica. The collection is made from 864 letters (including 26 letters from Lyttelton), 316 papers, 37 monetary files, four-letter books, and another individual account book. These products primarily connect with colonial management of sc and Jamaica, and army engagements with Native Us citizens regarding frontier and contrary to the French when you look at the western Indies. Document kinds include cleverness reports, orders, treaties, drafts of functions, pardons, and speeches; financial documents include disbursements, payment and supply receipts, and government and military expenses.
The majority of the collection documents Lyttelton's governorship in South Carolina. Lyttelton obtained communications and reports from officials in London, southern governors, the Superintendent for Indian Affairs in Southern Colonies John Stuart, Indian Agent Edmond Atkin, army commanders, and members of the South Carolina Commons House of Assembly, the Council, and courts. Probably the most essential items are 37 letters, reports, and enclosures from Agent Edmond Atkin on Indian relations, and 21 letters from Jeffery Amherst that explain his tasks against the French at Fort Carillon (Ticonderoga) and Crown Point.
Building of brand new forts and reports on the problem of forts and other protection attempts
Fees, trade, tariffs, and embargoes regarding South Carolina
Relations and disputes with different tribes, such as the Catawba, Chautauqua, Cherokee, Chickasaw, Coweta, Creek, Shawnee, and Savannah tribes
The escalating Anglo-Cherokee war (Cherokee Rebellion) and French efforts to ally with the Cherokee during the French and Indian War
The postage system linking the south provinces
Smallpox and conditions among settlers, troops, and local United states communities
Cleverness on French armed forces tasks, including many intercepted French letters
Along with communications between colonial officials with regards to trade guidelines, serenity treaties, boundary agreements, and armed forces disputes, the collection also contains letters and speeches from different Native American leaders including: Attakullakulla (Little Carpenter), Black puppy, King Hagler, Long Dog, Ohatchie [Wohatchee], Oconostota [Ouconnostotah], Old Hop, Standing Turkey, Tistoe of Keowee, Usteneka (Judge's friend), Willinawa, The Wolf, and younger Warrior of Estatoe. (See extra Descriptive information for a list of things compiled by local Us americans.)
September 7, 1730: Copy of "Articles of Friendship & Commerce recommended by the Lords Commissioners for trade and plantations towards the Deputies for the Cherokee Nation in sc"
August 3-September 1755: Lyttelton's account of his capture by the French on their option to South Carolina, his imprisonment in France, along with his come back to England
July 5, 1756: guidelines to get rid of communications with the French in South Carolina and also to end providing all of them with arrangements or hands
November 8 and 12, 1756: instructions from William De Brahm to Raymond Demere concerning the businesses of Fort Septentrional regarding Tennessee River
[1756]: Daniel Pepper to Lyttelton with remarks in the Creek country
[1756]: "brief findings upon a number of points relative to today's constitution regarding the province of sc"
April 24, 1757: moments of a gathering of governors from Maryland, vermont, Pennsylvania, and Virginia regarding southern defenses
[1757]: Catawba frontrunner King Hagler to Cherokee frontrunner Old Hop in regards to the Catawba joining the British contrary to the French and their particular Indian allies
December 23, 1758: Letter from John Murray to Lyttelton which includes a listing of acts becoming reviewed because of the South Carolina Assembly
August 18, 1759: Copy of a treaty between the uk together with Choctaw country with a summary of Choctaw towns and charges for trade goods
September 4, 1759: Letter from James Wright to Lyttelton enclosing copies of two letters from Benjamin Franklin regarding the postal system
[October 1759]: a page from King Hagler and other Catawba frontrunners voicing their relationship with the colonists and describing an outbreak of smallpox inside their neighborhood (with signatures from chiefs)
November 30, 1759: Edmond Atkin page with enclosures with regards to negotiations with Creek, Choctaw, and Cherokee tribes, and intelligence
[1759]: Lyttelton's statement of war resistant to the Cherokee
February 7, 1760: Journal kept at Fort Prince George during an attack because of the Cherokee signed by R. Coytmer, Alexander Miln, and John Bell (January 13-February 7, 1760)
The collection includes 162 items that document Lyttelton's service in Jamaica (1761-1766). These consist primarily of letters from different naval officials, army officials, and Uk agents offering in West Indies. Lyttelton in addition received letters through the Jamaica Committee of Correspondence, and regional planters. Of note is product in the Coromantee slave rebellion (Tacky's Rebellion), a violent slave insurrection at St. Mary Parish in Jamaica in 1765.
Relations along with other European properties into the West Indies and conflicts with Spain and France
The British capture of the Morro Fortress in Havana
The losings experienced by the Boston vendor ship John Gally following the French capture of Turks Islands
Slave labor in Jamaica and training of raising regiments of slaves and black colored males to fight for Britain
Sickness among the list of Brit soldiers and African slaves
Threat of broad scale slave disturbances and escapes in November-December 1765
Disagreements between Sir James Douglas and Lyttelton after Douglas wasn't saluted as he came regarding the island
News that Charles Wyndham, second Earl of Egremont, the secretary of condition of Southern Department, had died
British Acts of Navigation and regulations passed away in Jamaica
Variations of viewpoint on taxes between continental proprietors and area proprietors as well as on the implementation and repeal of Stamp Act
Dilemmas surrounding smuggling brandy and levying obligations on spirits
Assessments associated with the fortifications in Jamaica in preparation for war
The Jamaica set up's efforts to get rid of Lyttelton from company for alleged misconduct
Additionally of note is a page from Mary Fearon regarding Lyttelton's buy of a slave for their young ones in The united kingdomt (March 21, 1766). The collection contains one letter from Lyttelton's retirement in England, a June 8, 1796, item resolved to Mortimer Street concerning poetry.
Volume 1 (446 pages) and Amount 2 (76 pages) tend to be a copy books containing letters from Lyttelton to Uk federal government and armed forces officials, covering August 1757 to March 1760, while Lyttelton ended up being governor of South Carolina. These offer responses to many for the incoming letters from the Correspondence and Documents show. Both amounts have actually alphabetical indices of letter recipients.
Amount 3 (125 pages) is a copybook containing two sets of letters. In the 1st team (pages 1-99) are secret and personal dispatches between Lyttelton and Brit armed forces management regarding matching attacks on French forts in Alabama, Cellphone, and Florida (1758-1759). The second group (pages 1a-26a) comes with various letters labeled "Omitted in Former publications, " (1756-1759).
Amount 4 (30 pages) is Lyttelton's individual copybook addressing his outgoing letters from April 15, 1762 to September 11, 1765, while stationed in Jamaica. Recipients include governor-general Philippe-François of Saint-Domingue, Marquis de Lambertye, Governor de St. Louis, Comte de Choiseul, Colonel John Irwin, Captain Kafflin, Monieur de Chambette de St. Louis a Paris, Captain Geofry, Comte do Ricla, and Comte d'Elva. Many of the letters concern prisoners of war. All letters come in French.
Volume 5 (167 pages) is Lyttelton's accounts book covering 1755 to 1806. The reports detail Lyttelton's earnings, expenditures, and investments throughout his profession, including his articles in South Carolina, Jamaica, Portugal, and The united kingdomt. Entries periodically consist of brief mentions of their along with his family's whereabouts.
Topic Terms
Amherst's Expedition against Ticonderoga and Crown aim, 1759.
Blandford (Ship)
Catawba Indians.
Chickasaw Indians-History.
Choctaw Indians-History-18th century.
Choctaw Indians-Treaties.
Choctaw Indians-Wars.
Cherokee Indians-History.
Cherokee Indians-Treaties.
Creek Indians-History.
Cumberland (Md.)
Fort Duquesne (Pa.)
Fort Frederica (Ga.)
Fort Johnson (S.C.)
Fort Loudoun (Winchester, Va.)
Fort Ninety-six (S.C.)
Fort Septentrional (La.)
Fort Ticonderoga (N.Y.)
John Gally (Ship)
Britain. Stamp Act (1765)
Guadeloupe.
Havana (Cuba)-History-Siege, 1762.
Jamaica-History.
Jamaica (Ship)
Army deserters.
Ogeechee River Valley (Ga.)
Postal service-United States-History-Colonial duration, ca. 1600-1775.
Revanche (Ship)
Saint Augustine (Fla.)
Scalping.
Seneca Indians.
Shawnee Indians.
Slave insurrections-Jamaica.
Smallpox.
Southern Carolina-History-Colonial duration, ca. 1600-1775.
Spanish Town (Jamaica)
United States-History-French and Indian War, 1755-1763.
West Indies, British-Politics and federal government.
West Indies-History-1756-1763.
Yuchi Indians.
Abercromby, James, 1706-1781.
Amherst, Jeffery Amherst, Baron, 1717-1797.
Atkin, Edmond.
Barrington, William Wildman Barrington, Viscount, 1717-1793.
Bernard, Francis, Sir, 1712-1779.
Blair, John, 1687-1771.
Boscawen, Edward, 1711-1761.
Bouquet, Henry, 1719-1765.
Bull, William, 1710-1791.
De Brahm, John Gerar William, 1717-ca. 1799.
Dinwiddie, Robert, 1693-1770.
Dobbs, Arthur, 1689-1765.
Ellis, Henry, 1721-1806.
Fauquier, Francis, 1704?-1768.
Gambier, James, 1723-1789.
Glen, James, 1701-1777.
Halifax, George Montagu-Dunk, Earl of, 1716-1771.
Holland, Henry Fox, Baron, 1705-1774.
Loudoun, John Campbell, Earl of, 1705-1782.
Lyttelton, William Henry Lyttelton, Baron, 1724-1808.
McGillivray, Lachlan.
McIntosh, Lachlan, 1725-1806.
Miln, Alexander.
Moore, Henry, Sir, 1713-1769.
Pitt, William, Earl of Chatham, 1708-1778.
Pownall, John, 1720-1795.
Pownall, Thomas, 1722-1805.
Shaw, Lachlan, 1692-1777.
Stuart, John, 1718-1779.
Tinker, John.
Waddell, Hugh, 1734?-1773.
Wood, Robert, 1717?-1771.
Wright, James, Sir, 1716-1785.
Wyly, Sam.
Account books.
Letter publications.
Letters (communication)
Maps.
Treaties.
Items Record
Extra Descriptive Information
See the Clements Library card catalog for more information.
Albemarle, George Keppel, third earl of, 1724-1772.
Alexander, Nathaniel, d.1808.
Amherst, Jeffery, 1717-1797.
Appy, John, 1725-1761.
Atkin, Edmond, d.1761.
Attakullakulla, c.1708-c.1777.
Barrington, William Wildman, 1717-1793.
Bayly, Zachary.
Beamer, James.
Belcher, Jonathan, 1681-1757.
Bernard, Francis, bart, 1712-1779.
Boddington, John.
Bogges, John.
Bory, Gabriel de, 1720-1801.
Boughman, Ulrigh.
Brown, Francis.
Browne, William Patrick.
Burnaby, William Chaloner.
Byrd, William, 1728-1777.
Calhoun, Patrick.
Campbell, James.
Charleston Library Community.
Charleston merchants.
Chatham, William Pitt, 1708-1778.
Chevillette, John.
Cleland, John, d.1763.
Coigny, Francois de Franquetot.
Colvill, Alexander Colvill, 7th lord, d. 1770.
Conway, Henry Seymour, 1721-1795.
Cook, Cornelius.
Courtonne, Jerome.
Coytmore, Richard.
Crim, Peter.
Davies, Samuel, 1723-1761.
De Brahm, William Gerard, 1717-1799.
DeLancey, James, 1703-1760.
Demere, Paul.
Demere, Raymond.
Denny, William.
DeWindt, Jan.
Douglas, Sir James, 1703-1787.
Douglas, Stair.
Douglass, David.
Doyley, Daniel.
Du Guay, M.
Durell, Philip, d.1766.
Ellis, Welbore, 1st baron Mendip, 1713-1802.
Estaing, Charles-Hector-Theodat, 1729-1794.
Evans, John.
Fairchild, John.
Fauquier, Francis, 1704-1768.
Fearon, Mary.
Forbes, John, 1710-1759.
Ford, G.
Forrest, Arthur, d. 1770.
Francis, James.
Francis, Samuel.
Fuller, Stephen.
Furnell, Peter.
Gadsden, Christopher, 1723-1805.
Gallman, Henry.
Galphin, George.
Gambier, John.
George II, 1727-1760.
Grinnan, John.
Grymes, Philip.
Guin, Christopher.
Haldane, George.
Hale, J.
Halifax, George Montagu Dunk, 1716-1771.
Hardy, Sir Charles, 1716-1780.
Hocquart, M.
Holburne, Francis, 1704-1771.
Holderness, Robert D'Arcy, 1718-1778.
Holland, Henry Fox, 1705-1774.
Holmes, Charles, 1711-1761.
Howarth, Probart.
Humpton, Richard.
Search, Joseph.
Innes, James.
Iredell, Thomas.
Knox, William, 1732-1810.
Lawrence, Charles, d.1760.
Lebret, M.
Lempriere, Thomas.
Levine, W.
Lloyd, John.
Loudoun, John Campbell, 1705-1782.
Lyttelton, Charles Bishop of Carlisle, 1714-1768.
Macartan, Francis.
Macdonald, John.
Martin, John.
Mitchell, David.
Moore, Henry, 1713-1769.
Motte, Jacob.
Murray, John.
Musgrave, Edward.
Musgrave, Hans.
Musgrave, Philip.
O'Bryan, James.
Oconostota, c.1710-1783.
Outerbridge, White.
Pawley, George.
Pearson, John.
Pepper, Daniel.
Pickens, John.
Pocock, George, 1706-1796.
Popple, William, 1701-1764.
Postell, John.
Powell, G.G.
Pownall, John, 1725-1795.
Reynolds, John, 1713-1788.
Richardson, William.
Ricla, Le Comte de.
Rodney, George Brydges, 1719-1792.
Rowe, Christopher.
Saunders, Charles, 1713-1775.
Savage, John.
Servis, William.
Sharpe, Horatio, 1718-1790.
Shaw, Lachlan.
Shirley, William, 1694-1771.
Shubrick, Richard, d. 1777.
Shubrick, Thomas.
Singellton, Benjamin.
Smith, Richard.
Stanhope, Lovel.
Stanwix, John, 1690-1766.
Stott, John.
Sustrunck, Henry.
Timothy, Peter.
Tobler, Ulrich.
Townshend, Charles, 1725-1767.
Turner, George.
Waddell, Hugh, 1734-1773.
Waring, Benjamin.
Wigg, Thomas.
Wood, Robert, 1717-1771.
Wright, James, 1716-1785.
Biographical Timeline
1724
Lyttelton born

1742
Registered St. Mary Hall, Oxford

1748
Chosen to portray Bewdley, Worcestershire, in Parliament

1755
Appointed governor of South Carolina

1756
Found its way to sc after becoming held captive by the French in Brest

1761
Married to Mary Macartney

1762
Used in Jamaica as governor

1766
Appointed ambassador to Portugal

1771
Gone back to England

1774
Once more represented Bewdley, Worcestershire, as a member of Parliament

Hitched Caroline Bristow

1776
Raised to peerage in Ireland as Baron Westcote of Balamare

1777
Appointed commissioner associated with the treasury

1781
Obtained the honorary degree of D.C.L. from Oxford

1782
Resigned as treasury commissioner

1794
Raised into the peerage in Great Britain as Lord Lyttelton, baron of Frankley

1808
Lyttelton passed away
See also:
Share this article
Related Posts