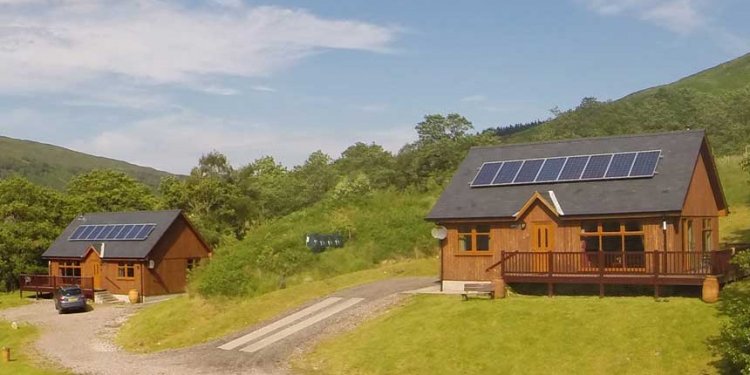 Luxury self catering Fort William Scotland
Tulloch Farm | Roybridge | Inverness-shire | Scotland | PH31 4AR
Our Contract : These are the conditions of the contract between you and Tulloch Farm Limited. When you book accommodation, a contract is made when you confirm your booking ("the Confirmation Date"). You accept these conditions on behalf of all members of the party and accept responsibility for paying for the account for the whole stay. You must be at least 18 years old to make a booking with us.
Bookings : All bookings are subject to availability
Deposits : To guarantee a booking a non-refundable deposit is required within 7 days of the reservation date. The deposit is £50.
Included in the price : Please confirm what is included in the price by consulting
Damage to Property : In the event that any of your personal belongings or those of a member of your party are lost or damaged whilst within, or stolen from, Tulloch Farm, we will have no liability. In the event that the property of Tulloch Farm is deliberately, or negligently damaged by you, or any member of your party, you will be fully liable for the repair or replacement of the property in question.
Pets : We allow dogs to stay in all self-catering accommodation with the exception of the Retreat. Please click here for details.
Special Requests : If you have any special requests, please tell us when you book. We shall endeavour to accommodate your requests, although in some cases we may not be able to. There may also be a supplemental charge for some requests. Guaranteed accommodation may be changed at short notice by management in the event of unforeseen circumstances.
Insurance : Travel insurance is not included in your package, however we recommend you take out travel insurance.
Cancellations : You must make cancellations directly with Helen McGregor and then confirm your cancellation in writing. The charge for cancelling your reservation varies depending on how many days before arrival the written cancellation is received. Your deposit is non-refundable.
Check in : Cottages are available from 4.30pm on your day of arrival
Check out : Please vacate your cottage by 10.30am on your day of departure
Unreasonable behaviour : Tulloch Farm Ltd reserves the right to cancel your stay with immediate effect in respect of any individual or party with whom that individual has reserved a holiday, if it considers that the individual's behaviour is inappropriate or if that individual's behaviour is affected by the use of alcohol or drugs, or if that individual's behaviour affects the physical or emotional well being of other guests or employees.
Car Parking : Tulloch Farm Limited offers all guests free car parking beside your Cottage. Guests use this car parking at their own risk and Tulloch Farm Limited accepts no liability for loss of or damage to cars or other property left in the car park.
Quad Bikes : To avoid disappointment, we do recommend that you book facilities in advance directly with .
Liability: The use of accommodation and amenities including the farm, play areas, gardens, grounds and woodland is entirely at the Hirers's risk and no responsibility can be accepted for injury, loss or damage to the Hirer or the Hirer's companions or guests.
Applicable law : These terms and conditions, and the contract constituted by them, are governed by and shall be constituted in accordance with the laws of Scotland, and the parties to this contract hereby prorogate the non-exclusive jurisdiction of the Scottish courts.
Amendment to Contract : Tulloch Farm Ltd reserves the right to change, cancel or withdraw any of these terms and conditions or your reservation without entering into communication regarding these changes.
Share this article
Related Posts